Booking Guide
A quick guide to booking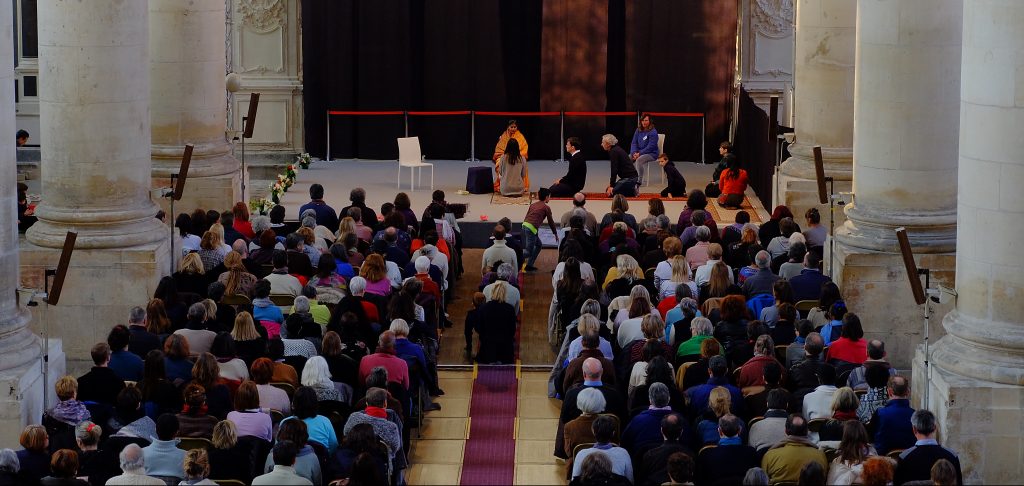 USA dates →   Canada dates →   UK dates →   Australian dates →
In general: You can only book ONE darshan per day. Reservations have to be done, see our video, how you can make reservations for yourself and friends.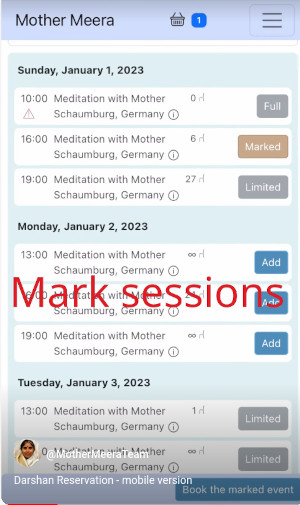 Click on image to view the video
Darshan Reservation
Sign Up

Firstly click on Login and then sign up (create a new account).*

Confirm email

Find the confirmation email, and click on the activation link (check Spam)*

Login

Login with your email and your password.

Filter date

For Upcoming Events set filters like range (date) or locations..

Select sessions

Select session(s), they will be marked: not yet confirmed.

Basket - Step 1: Add attendees

Then click on 'book marked events' or the basket symbol and add attendees, if needed.

Basket - Step 2: Confirm

Then click next and confirm your sessions. You can later find them under My Bookings. 

You're done!

(* Only for the first time)
Find more detailed instructions here →
Please do not attend Darshan if you have a serious cold!
View our information about Children and wheelchair users.  Download the PDF to get familiar with the  Darshan-Procedure.
Special notice for Darshan first-time visitors at Schloss Schaumburg
If you have problems, you can also contact us through our contact form .
Help and Email
Do you have problems with the reservation or signing-up? Go through the answers of our Frequently Asked Questions (FAQ) . If you are unfamiliar with computers, please contact us at:
For the USA:

For the UK:

For Canada: